Freak weather conditions deter the Autumn Sailing Series 2017 for Belfast Lough. This is a sailing tournament that is usually sponsored by Mackey Opticians. There was a sad finale that happened to this tournament yesterday as Storm Brian played spoil sport for the same. There was an initial plan to run two consecutive races as per Ruan O'Tiarnaigh who was the presiding race officer. However, only three out of the proposed six races could be concluded. This was due to the effects of Storm Ophelia, which happened on Sunday morning as well as the windless days that preceded it. However, fleet was able to make use of the 30 knots steady wind conditions that existed in between. As a result a close race was achieved in the three races that took place.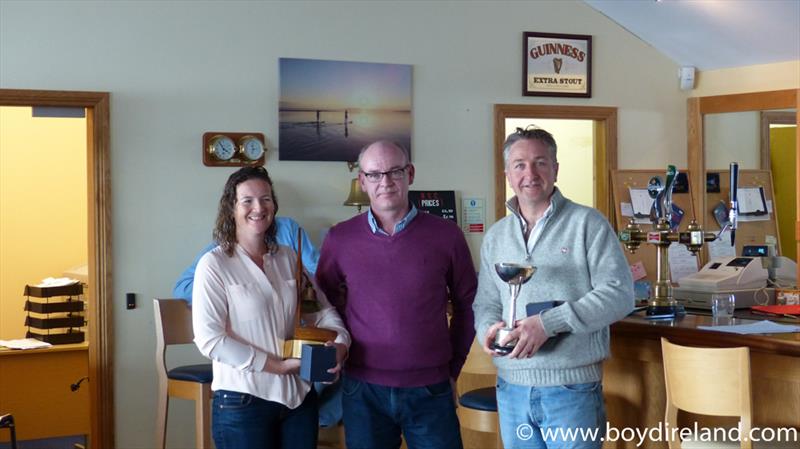 The race was ended with three races as it was decided that it is important that none of the boats get damaged. IRC handicap was applied for different sizes and classes of vessels such as the First 40 Giggle, 38 foot Indigo, 44 foot Hanse Grey Goose and so forth. These vessels competed against smaller vessels as well. Some boats were manned by young crew members, among them Stratus Sailing won in a certain class by three points.
There was a Belfast Lough Quarter Ton class as well, which had a good turnout considering the weather and water conditions. There was a Sigma class that had close racing as well. Overall, therewere quite a lot of close races as the overall race duration was reduced. However, if the weather conditions were better viewers would have had a better experience witnessing the vessels competing against each other. However, as sailing goes, it has been forever dependent on weather which remains unpredictable at best and forecasts are accurate only when the series is already finalized.